News
Wildwind opening party on Tuesday!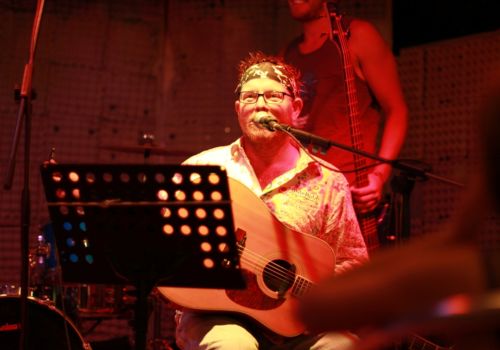 We are delighted to inform you that the Wildwind centre in Vassiliki will open on Saturday May 15th the first day that Greece is open to tourists.
Meanwhile, continuing in the spirit of last year's lockdowns, we are going to carry on with our Tuesday night BBQ performances throughout the season which we'll be broadcasting online. We're starting THIS TUESDAY 4th MAY at 2000 hrs BST when Joe Bennett, Wildwind Beach manager and entertainer extraordinaire, will be joined by a limited live audience in Greece and an online audience around the globe.
So why not tune in? You can find the broadcast on the Wildwind Facebook channel
By the way if you haven't yet booked your summer holiday yet because you are waiting for further official announcements, we really recommend you make a reservation as soon as you possibly can – we expect to fill up extremely quickly once travel restrictions are lifted and there are dates later in the year on which we are completely full already.