News
Laser and Catamaran Trainings May 2021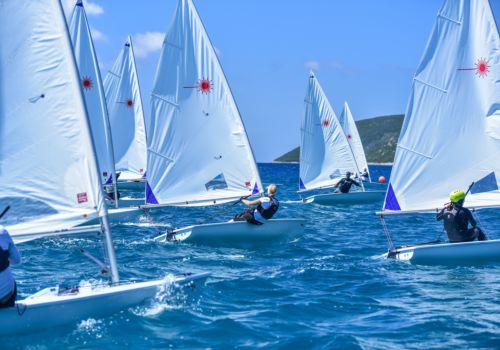 Once again we are kicking off our season with our Laser and Catamaran Intensive weeks. Open to anyone who has at least one year's experience at club level there's no better way to start your own racing season off than a week in glorious Vassiliki bay learning all sorts of tips on and off the water with our experts. Each course that will involve 5 days of coaching with a regatta day to complete the week.
There is no extra charge to join in these course but places are limited to a maximum of 12 participants so it is essential you book your place early.
Laser Weeks - May 9th, 16th and 23rd. Using Laser Standard, Radial and 4.7 rigs. (you could also have a go on our foiling Lasers as well if you wanted)
Catamaran Weeks - May 16th and 23rd. Using Hobie F18 Tigers and FX One's though you are also welcome to try our Goodall C2 and our Tornados.